An estimated 14 million people in the UK and around 57 million in the US have either a hidden or visible disability, yet recent research shows that we are still not implementing enough support for those with a disability at work.
A 2022 study by Samsung UK found that 43% of people with a disability have avoided sharing their disability with employers due to the belief that it will affect their progression at work. A staggering 70% of people with a disability feel that their workplace could do more in terms of accessible technology.
Additionally, nearly half of the people asked (43%) admitted to not feeling comfortable talking about disability in the workplace.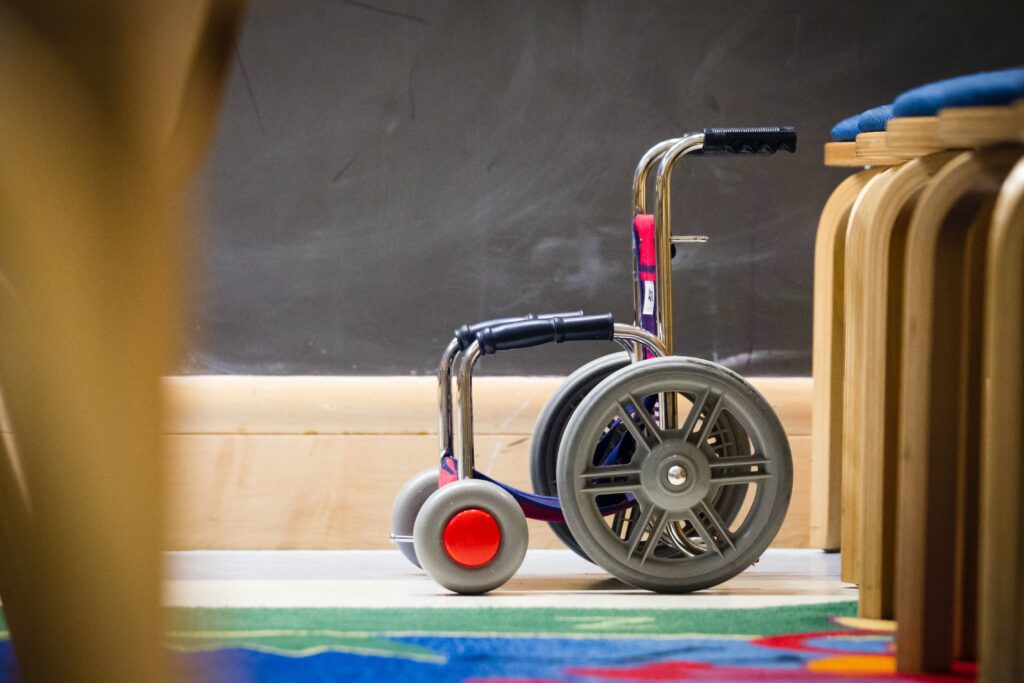 Creating a disability-confident work environment is so important for fostering a diverse and inclusive space where employees of all abilities feel valued and supported. This will also be beneficial for you as an employer—this will create a workforce that reflects the diverse range of customers it serves, therefore enhancing credibility as a company. It also presents the opportunity to learn new skills such as ASL/BSL (American/British Sign Language), for example.
Businesses in the UK such as Coca-Cola Europacific Partners and Sainsburys have joined what is called the Disability Confident Scheme, to improve their employee outreach. In the US, organisations like PRIDE Industries offer employment coaching to companies such as Amazon and HP in order to create more opportunities for disabled people.
Should you wish to follow in their footsteps, here are some steps that your organisation can take to become a disability-confident workplace:
Start with education and training
Provide education and training to your staff on disability awareness, inclusion, and how to create a supportive work environment for employees with disabilities. This can include training on assistive technologies and accommodations, as well as guidelines for inclusive communication and behaviour.
Review your policies and practices
Review your organisation's policies and practices to ensure they are inclusive and do not create barriers for employees with disabilities. This can include flexible working arrangements, accessible facilities and equipment, and accommodations for disabled employees.
Hire and retain employees with disabilities
Actively recruit and hire employees with disabilities to create a diverse workforce. Develop programs to support the retention and career development of disabled employees, such as mentorship and training programs.
Make your workplace accessible
Ensure your workplace is accessible for employees with disabilities by providing assistive technologies, modifying physical spaces to be wheelchair accessible, and providing sign language interpretation services or captions for videos.
Communicate openly and inclusively
Create a culture of open and inclusive communication that encourages employees to share their thoughts and experiences. Be mindful of language and use respectful, non-discriminatory language that does not perpetuate negative stereotypes.
Foster a culture of inclusivity
Foster a culture of inclusivity by creating opportunities for employees to engage in diversity and inclusion initiatives. Encourage employee resource groups and diversity committees to develop and implement strategies to promote disability inclusion.
Partner with disability organisations
Partner with local disability organisations to access resources and expertise in disability inclusion. These organisations can provide guidance on hiring, accommodations, and other strategies to support employees with disabilities.
Organisations in the UK such as POhWER may have a hub near you that you can connect with. If you're in the US (and also the UK), it may be worth checking fundraising projects for disabilities happening near you on GlobalGiving, where you will find the different organisations that run them.
By taking these steps, your organisation can become a disability-confident workplace that values and supports employees with disabilities. Creating a culture of inclusivity and accessibility can lead to increased employee engagement, better performance and a more diverse and innovative workforce.