Interview anxiety: something that can impact both the candidate and the interviewer.
There is a lot of pressure for both parties—candidates want to showcase their suitability for the company as best they can, and as the interviewer, you are responsible for guiding the whole process and subsequently deciding who is best for the company.
It's important to remember that as the interviewer, you hold the control. So however nervous you may be feeling, your candidate is feeling that 10 times more. 93% of Americans have experienced anxiety because of job interviews and according to Teamtailor.com, almost half of all job seekers have turned down a job offer because of a negative candidate experience.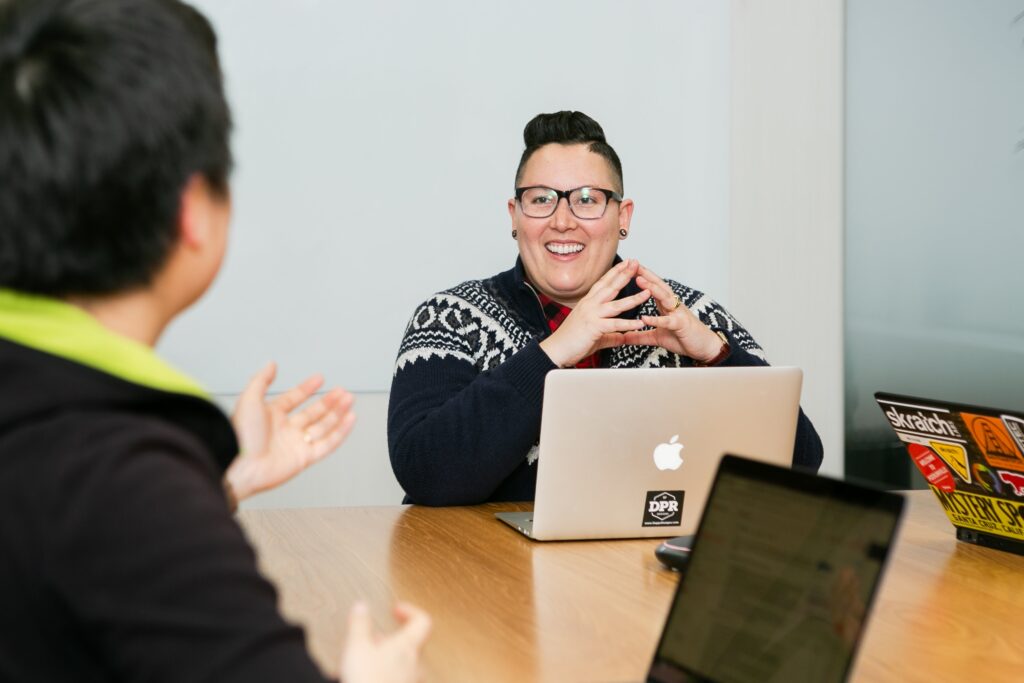 That's why it's important that as the interviewer, you guide the process in a way that will bring out the best in the interviewee. Making candidates feel comfortable in a job interview is essential to getting the most out of it. Here are some tips to help you make candidates feel at ease:
Start with small talk
Begin the interview with some light and friendly conversation to help the candidate feel more relaxed. This could be as simple as asking about their journey to the interview or commenting on something you noticed on their resume.
Explain the interview process
Give the candidate an overview of what to expect during the interview process. Knowing what to expect can help reduce interview anxiety and increase confidence.
Be friendly and approachable
Smile, make eye contact, and be warm and welcoming. This can help to create a positive and supportive atmosphere.
Ask open-ended questions
Ask questions that allow the candidate to share more about themselves and their experience. This can help them feel more comfortable and in control of the conversation.
Suggest examples if necessary
If your candidate appears to be stuck on a question, suggest an example to nudge them in the right train of thought. This will often provoke a response that the candidate will have prepared but had forgotten about and therefore build their confidence.
Listen actively
Show that you are interested in what the candidate has to say by actively listening and engaging with them. This can help to build trust and rapport.
Avoid interrupting
Interrupting the candidate can make them feel nervous and uncomfortable. Let them speak without interruption and give them time to finish their thoughts.
Provide positive feedback
If the candidate shares something impressive, let them know. Positive feedback can help to build confidence and create a positive atmosphere.
Be transparent
Be open and honest about the position, the company, and the culture. This can help to build trust and create a more comfortable atmosphere.
Allow time for questions
Provide the candidate with an opportunity to ask questions. This can help them to feel more in control and can provide you with valuable insights into the candidate.
By following these tips, you can help to create a positive and comfortable atmosphere that will help candidates to perform at their best and give you the best opportunity to make an informed decision about who to hire.