The CRM software industry has never been more in-demand. In recent years, the need for CRM technology has been growing at a rapid rate and the industry is set to reach $114.4 billion by 2027.
One of the most popular CRM/ERP intelligence systems is Microsoft's Dynamics 365, so if you are a Dynamics 365 specialist looking for a new opportunity, the world is your oyster.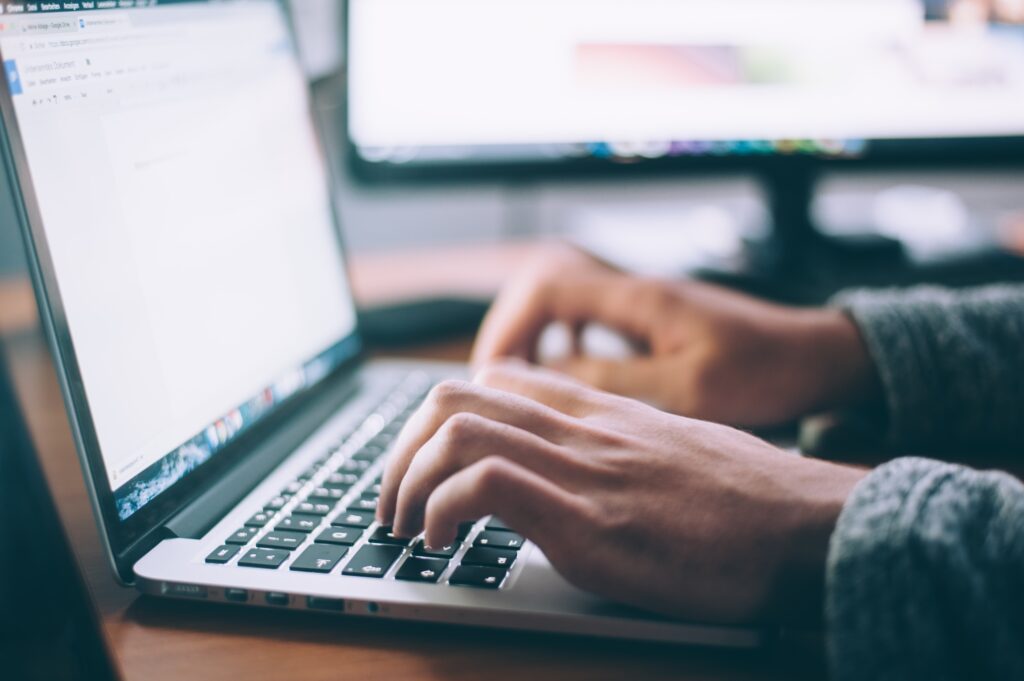 Undoubtedly as a Dynamics 365 expert you will have all the relevant skills under your belt, but you need to make sure these skills stand out to employers. Here are some tips on how to create a strong and compelling D365 Specialist resume:
Start with a strong summary
A well-written summary section that highlights your key skills and experience can help catch the recruiter's attention. Use this section to introduce yourself and provide a brief overview of your background, key strengths, and career goals.
Highlight your relevant experience
When highlighting your work experience, focus on your experience working with Dynamics 365, including any relevant certifications you may have. Use bullet points to showcase your achievements in previous roles, focusing on your ability to deliver successful projects on time and within budget.
This is your chance to really show off your personal experience. Remember, employers care more about your own achievements than a generic list of skills that has been copied from the job spec. Read our guide on CV myths versus realities to find out more!
Emphasise your technical skills
Dynamics 365 is a complex system, so it's important to highlight your technical skills and experience working with the platform. Be sure to include any programming languages you're proficient in, as well as any other technical skills that are relevant to the role.
Showcase your communication skills
Dynamics 365 specialists are often required to work closely with clients and other stakeholders. Highlight your communication skills, including your ability to translate technical jargon into plain language, and your experience managing relationships with key stakeholders.
List your certifications and qualifications
Dynamics 365 is a constantly evolving system, and employers are often looking for candidates with up-to-date certifications and qualifications. Include any relevant certifications, such as: Microsoft Certified: Dynamics 365 for Finance and Operations, Functional Consultant Associate or Microsoft Certified: Dynamics 365 for Sales Functional Consultant Associate.
Use keywords
Many employers use applicant tracking systems (ATS) to scan CVs for relevant keywords, so be sure to include relevant industry buzzwords and job-specific terminology in your CV.
In a recent study by JobScan, it was found that over 98.8% of Fortune 500 companies (the likes of Amazon, Apple and Walmart) use ATS and websites such as Indeed and LinkedIn have their own built-in ATS.
Provide examples of your achievements
Whenever possible, provide examples of your achievements in previous roles. This can help demonstrate your track record of success and show employers that you have the skills and experience necessary to succeed in the role.
Keep it concise
Keep your CV to two pages maximum, focusing on the most relevant and impressive information. Recruiters and hiring managers are often inundated with applications, so make sure your CV is easy to read and makes an impact quickly.
In summary, to create an amazing CV as a Dynamics 365 specialist, highlight your relevant experience, emphasise your technical and communication skills, list your certifications and qualifications, use keywords, provide examples of your achievements, and keep it concise. A well-crafted CV can help you stand out in a crowded job market and increase your chances of landing your dream job.

Once you have mastered your CV, be sure to also read our guide on cover letter dos and don'ts so you can create a stellar duo of paperwork that employers won't be able to ignore. Good luck!